At Roseville Dental Center, we're excited about recent advancements in dental technology that allow us to treat our patients using modern, proven, and effective tools and techniques. Our ongoing commitment to advanced dentistry sets us apart from other Roseville dentists. We're continually looking for ways to improve the quality of the care we provide to you and your family.
Instant Digital X-rays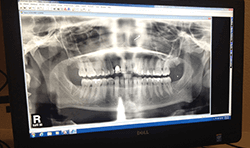 If it's been a while since you last had dental X-rays taken, we think you'll be pleasantly surprised by the digital technology at our Roseville dental office! Digital X-rays offer a number of benefits over conventional X-rays, including:
Up to 90% less radiation exposure
Smooth sensors instead of sharp X-ray film
No chemical processing, so the images are ready immediately
Superior detection of cavities and other areas of concern
Patient Education With Intraoral Imagery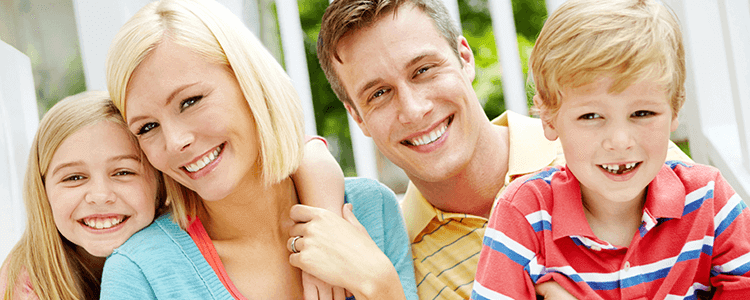 We use our intraoral cameras to show you what we see during your exam and guide you through your diagnosis and treatment options. We want you to understand your treatment needs and feel confident in the decisions you make for your smile.
Ultrasonic Scalers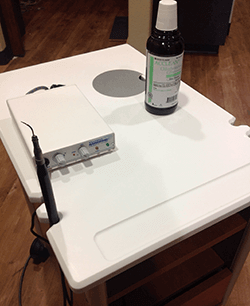 Ultrasonic scalers use vibration energy to crush and remove tartar (calcified bacterial products that collect and attach to the tooth and root surfaces). In addition to hand scalers, ultrasonic scalers make cleanings faster and more efficient, requiring less time than manual instruments for the same job. Best of all, their smaller tips cause less tissue distention and require very little pressure, making cleanings more comfortable!

Advanced Sterilization Techniques
Your health and safety are our top priorities at Roseville Dental Center. Not only is our office clean and uncluttered, but our treatment rooms are disinfected between each patient. We also have a dedicated space where we professionally and meticulously disinfect our dental instruments before each use. We even regularly monitor the effectiveness of our sterilization techniques using an independent third party.